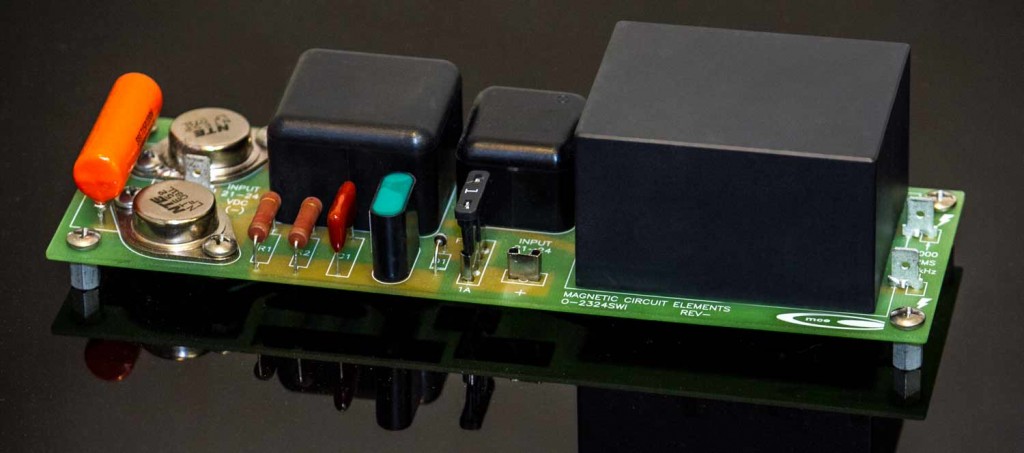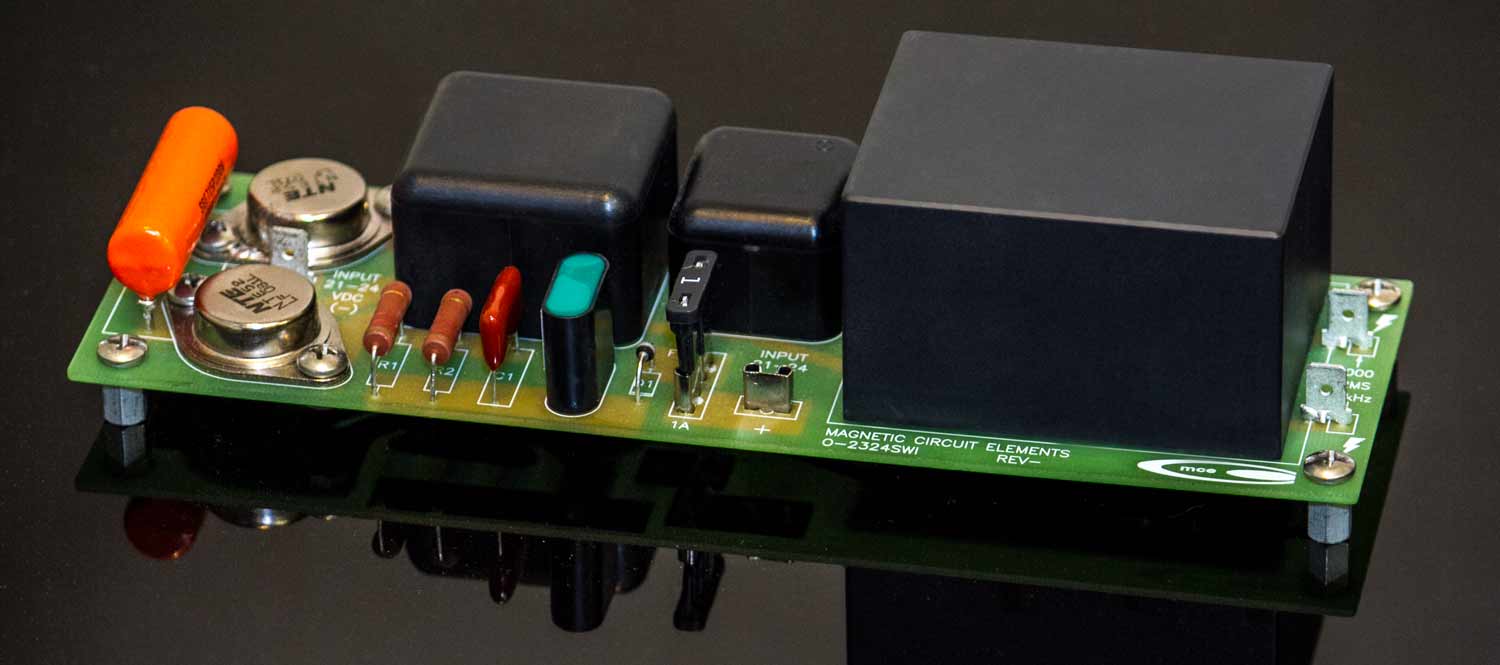 An evaluation board is available. Contact us for additional information regarding your specific requirements.
Very low harmonics since the sine wave is generated directly; Subsequently, low EMI.
Self-switching at high frequencies if frequency is not critical.
Can be separately switched if frequency is critical.
High reliability with very few components.
Is short-circuit proof. A short-circuit merely causes transistors to stop switching.